This Shopify Theme allows you to save big bucks bundling a large set of add ons in one package.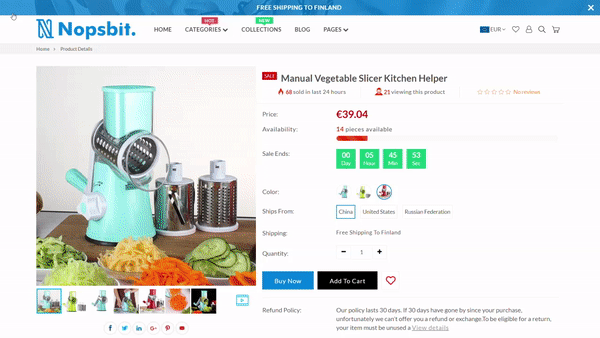 Just to give you a hint of these amazing add-ons, this is a list of the most popular ones:
Up- & Cross Sell

Sales Notification
Custom Swatches
GEO-IP Currency Converter
Live Search Results
Countdown Timer
Discount When Leaving
Cookie Consent
And much more…
The big benefit of this theme is that you buy it all together. You do not need to buy 20 widgets from 20 different providers.
You will have a coherent theme and you will be able to control your Shopify Experience from one theme.